The Claim Your Value Guide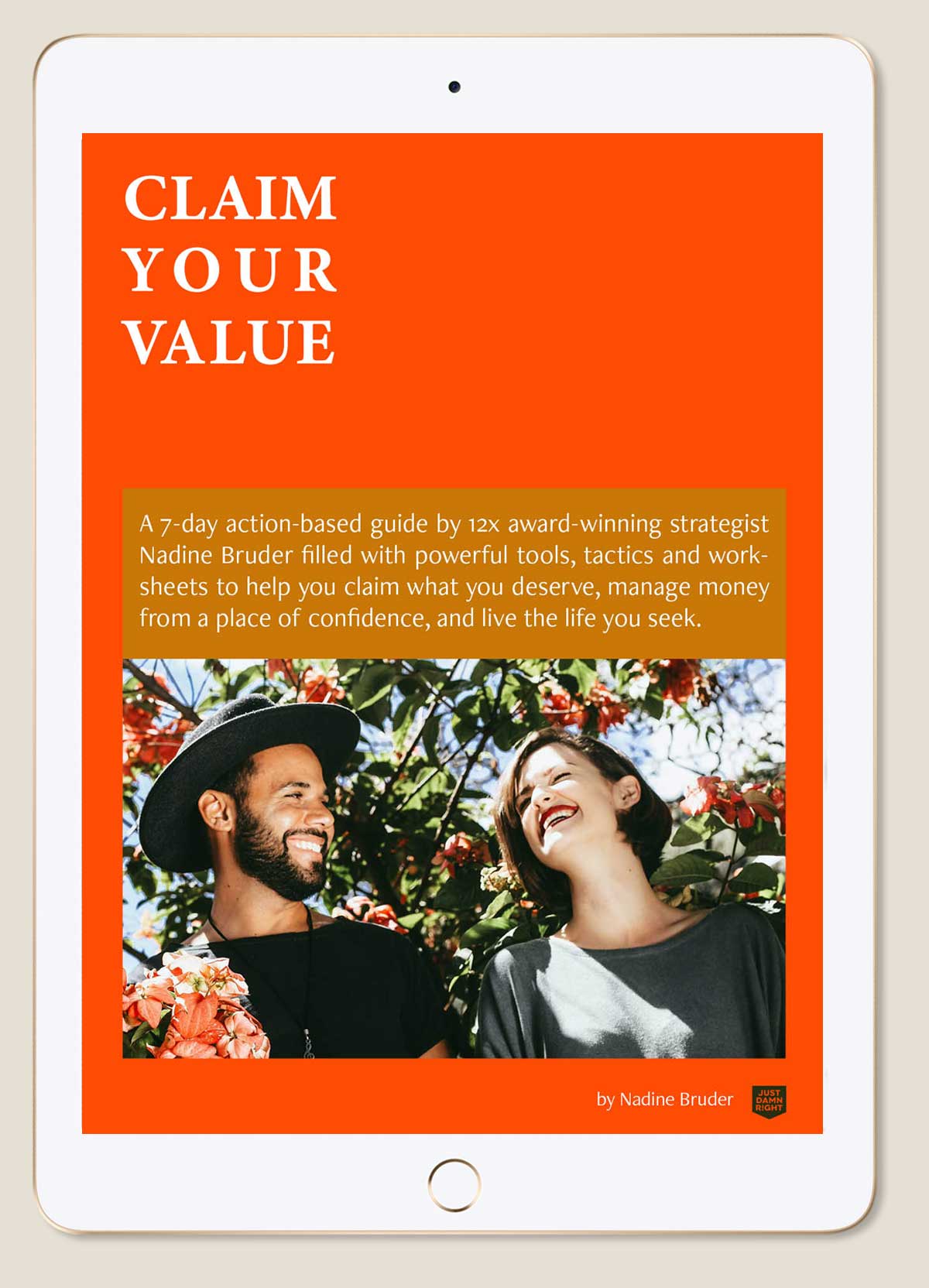 Whether you are a woman or a man, an entrepreneur or an employee, with this 7-day action-based guide you get an arsenal of powerful tools, step-by-step worksheets and advice from Nadine Bruder which help you to claim your value and what you deserve, have the career you seek, and to manage money-related matters from a place of confidence.
Included in this package:
✓  PDF / e-Guide 
✓  step-by-step workbook
✓ 4 audio sessions
✓ templates and examples
Get Yours Now For €27
"The guide taught me how to negotiate my fee better. I feel more confident now.

Lilika

Photographer
"The guide has opened my eyes to the fact that I am wasting time and energy instead of working on my goals. Now I'm back on the right track!

Anabel

Senior Digital Project Manager
"I'm doing the money success rituals regularly and I'm more relaxed now.

Susan

Digital Marketing Manager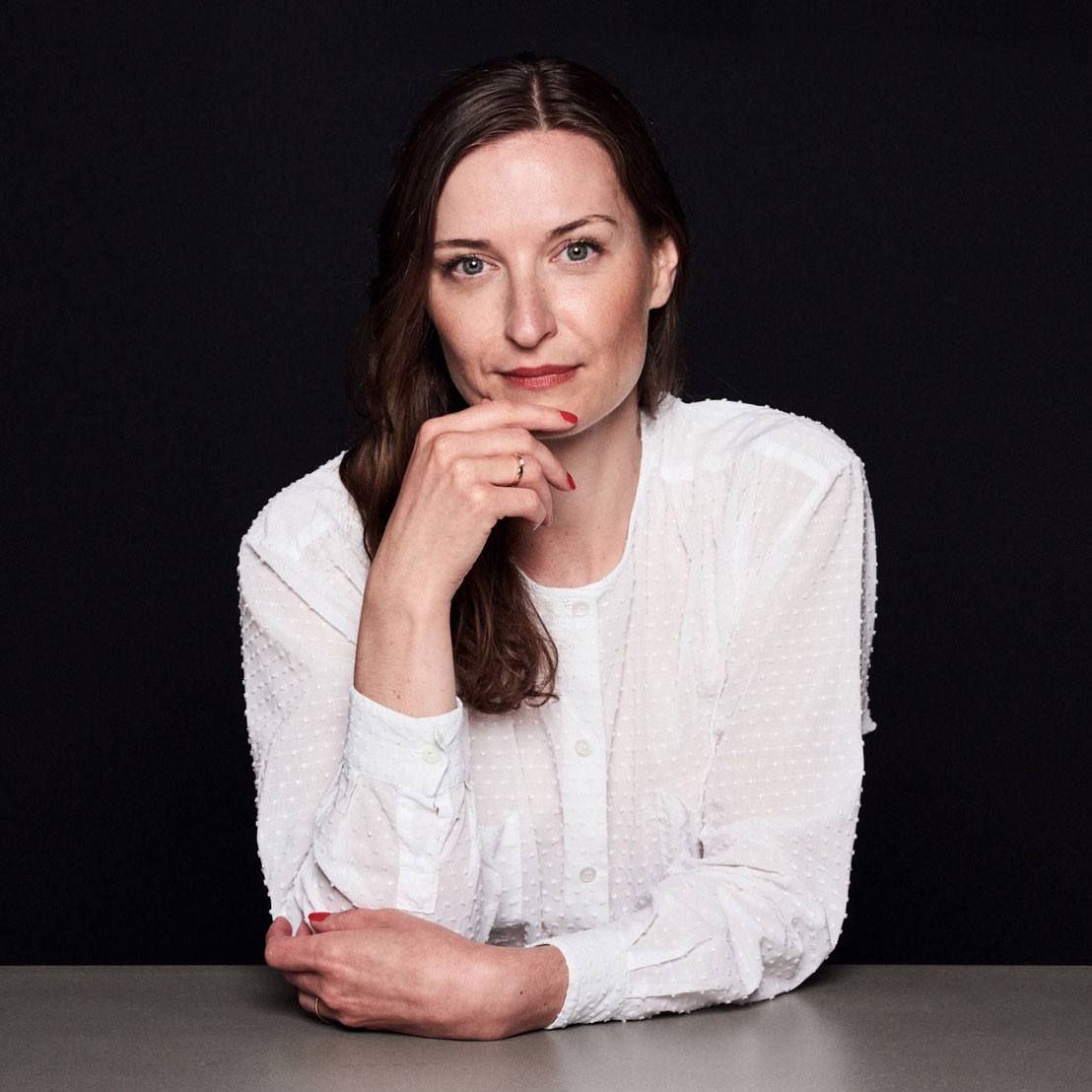 Hello! I'm Nadine Bruder, 12x award-winning strategist, founder of JUST DAMN RIGHT, innovator, angel-investor and German-born #SDGs advocate. One of my natural gifts is to uncover the value that people, brands, organizations and even innovations inherently have and to maximize the value to its full potential.
This gift for example helped me to turn Steve Jobs into a fan of my first strategy advisory client ever in my life, and since then I applied it to the business context and when personally guiding senior managers. However, over the past 14+ years I met many, many individuals who struggle with understanding and articulating their unique value. I also met many people who struggle with managing money-related matters because they feel overwhelmed or not worth the money. And to see people, a lot of times women, underestimate what they can contribute and not claiming what they deserve made me truly sad.
So I created the Claim Your Value Guide to share my hard-won experience with everyone who seeks more empowerment for a joyful life. Because I believe the more personally and financially empowered people are, the more they can live the life they seek, and the more they can contribute to positive impact in society in ways they don't know yet is possible.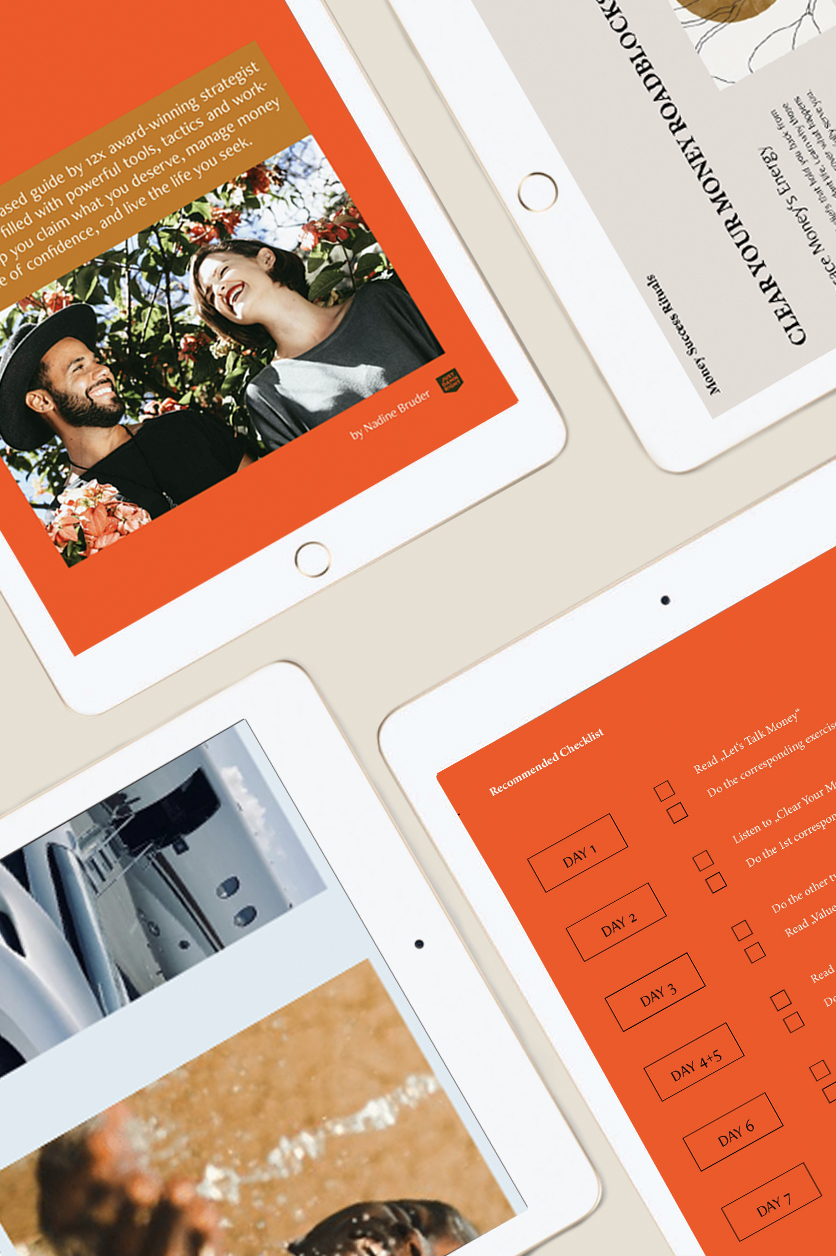 The Claim Your Value Guide is for everyone who seeks to claim what she/he deserves in life, create the career <> life they desire and to get rid of the icky feeling that kicks in every time the thing called "money" occurs.
My gift to uncover and maximize value as well as my hard-won experiences from helping senior managers, professionals, entrepreneurs, creatives and women to thrive in their career went into the design of the guide.
THE GUIDE WILL HELP YOU TO:
✓  identify roadblocks and confidently claim your individual value
✓  create the lifestyle and career that you seek with more confidence
✓  strengthen your ability to manage money-related matters with more ease and a good feeling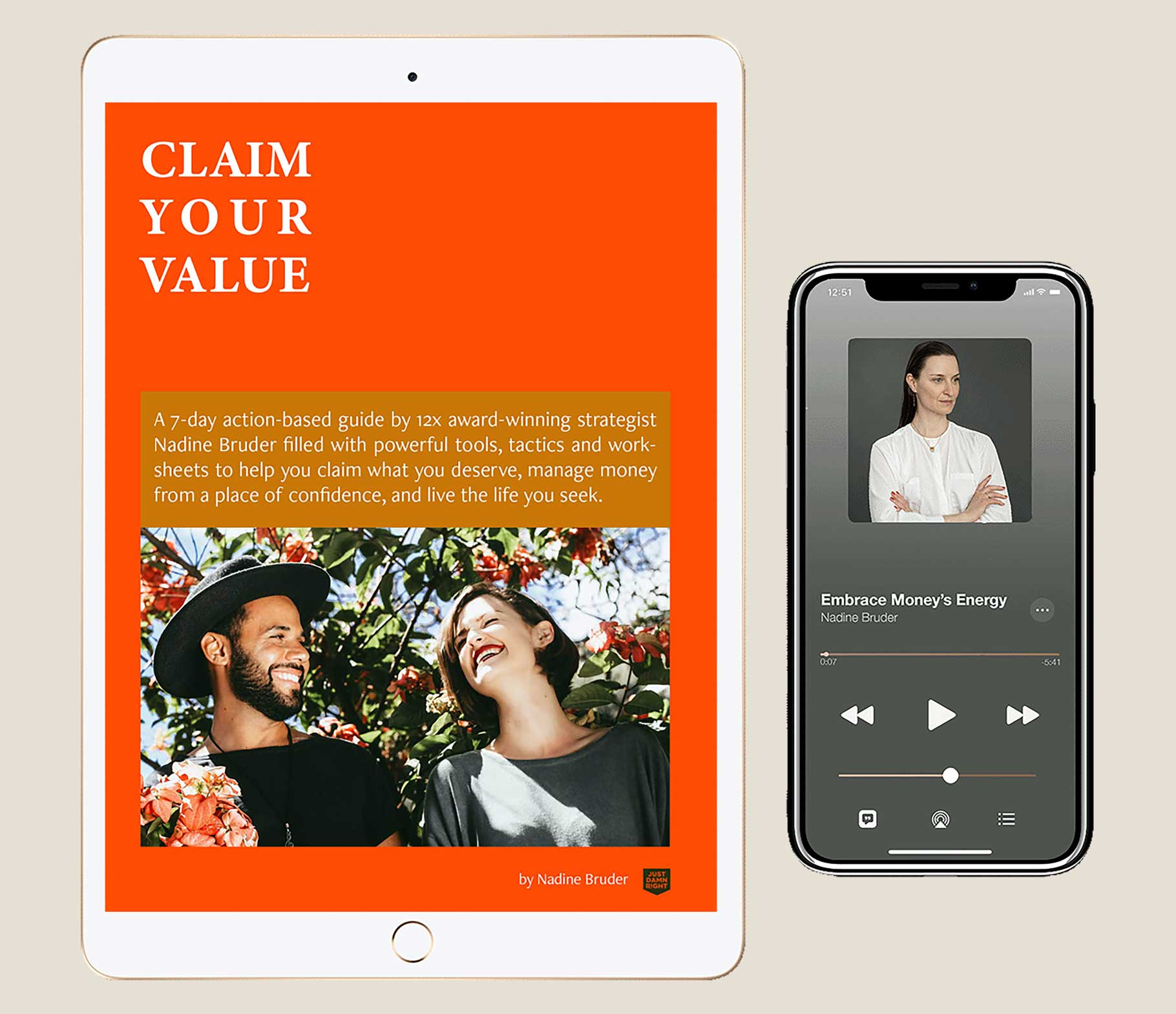 Get The Claim Your Value Guide Today
32 pages of action-based wisdom, powerful tools and audio recordings to help you thrive.
Get Your Guide Now For €27